Tell Me More
In this age of chronic busyness, we often feel rushed and pressured with little time or energy for ourselves. Modern culture encourages constant motion – "doing" – rather than stopping long enough to listen to our body's authentic, natural rhythm – "being". In the fast lane, we can lose track of who we are, and what is important to us, without even realizing it. Looking for answers outside of ourselves is only a temporary fix, and we often hunger for more meaning in our lives.
Spiritual Mentoring is a process in which we reflect upon and explore our inner lives while asking if we are heading toward or away from our souls' calling at this time Through conversation about our deepest values and sense of connection with God (Divine, Spirit, Universe, or however you choose to name the un-nameable) we re-discover our innate rhythm, find the gift of the present moment, and discern our next steps forward. Our time together is a chance for you to share in a safe, confidential, non-judgmental environment so that you may begin to see, with fresh perspective, the Sacred alive and present within your everyday life.
There is no agenda in this work and each session is directed by the client. It is highly individualized, reflecting our incredible diversity as human beings. In our sessions together, we may explore and develop spiritual practices such as meditation, centering prayer, journaling, art, movement, breath, or dreamwork as spiritual openings – or none of these at all. Through Spiritual Direction we come home to our deepest Self where we find lasting vitality, inner peace, health and happiness: our birthright.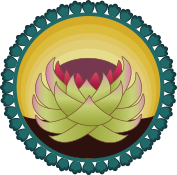 "We cannot change anything until we accept it. Condemnation does not liberate, it oppresses"
– Carl Jung
Some Frequently Asked Questions
1- I have never heard of Spiritual Direction. Is this a new process?
No, it's ancient. In the early church, people sought counsel from the Desert Fathers and Mothers – people who escaped the commotion of cities to find answers through communion with God in solitude. They welcomed and helped transform other souls through an experience of deep contemplation and prayer. The process fell out of favor for many centuries, but is now enjoying a resurgence as people are searching more meaning in a seemingly superficial world.
2- How do I know if Spiritual Direction is for me?
Anyone with unanswered questions of the spirit, is out of rhythm with their life, who has been deeply touched by life's events or wants more than what their current life offers, might find the process useful.
3- What is your role as a Spiritual Director? What is my role?
I don't have your answers, you do. My role is a compassionate witness and I approach our sessions in the spirit of companionship; deeply listening and being present to you, offering insights or suggestions when appropriate. I promise honesty, confidentiality, integrity and consistency. It is not my role to solve your problems or tell you what to do. Nor is Spiritual Direction psycho-therapy, however it can work in conjunction with it.
Your role is to be open, honest, and to actively work toward wholeness.
4- I'm not really into religion and not actually sure what I believe.
Whether you attend church, temple, mosque, synagogue or none of these,
the Divine seeks us where we are now, even if we feel cut off or far from Spirit. The term "direction" can be confusing because nobody is being directed to change beliefs or religions. There is a Gaelic term Anam Cara (soul friend) which perhaps is a better description.
5- What is the benefit of this work and how long does it take?
Many people have said they a greater sense of understanding of who they are, more inner peace, a sense of flow, spaciousness and freedom in their lives. When you are listening to your innate wisdom, you can feel a deep part of you relax and let go. It's pleasing, calming and whole hearted. There is an absence of anxiety and pressure replaced with a sense of well-being:
connectedness, trusting, peaceful, receptive, generous, grateful and present.
How long the process takes is very individual. Change is a gradual process that requires both patience and conscious effort. Transformation has its own organic rate of happening. I have worked with some individuals as few as three sessions and others on and off for several years. Ultimately how long it takes is up to you. At any time if you feel that our sessions are not meeting your needs or for whatever reason, you are free to discontinue. I promise not to take your decision personally! (more about the structure of the work in practical stuff section)
6- Doing this work feels kind of selfish.
Nothing could be further from the truth. Think of it as Holy Self care. When we deeply nurture ourselves we are better able to give, from a more open-hearted grounded presence, to others in our lives.
7- What are some of the themes you have worked with before?
We all have our individual growth points, mile markers, on our journey inward. Typically, we will work on one area at a time where you may feel particularly stuck or blocked. A few of the topics I've worked with in the past are:
Ways to integrate spirituality into everyday life
Ways to slow down
Cultivating mindfulness and presence
The blending of yoga with religion
Listening for and trusting inner guidance
Struggles and losses
Hopes and dreams
Enriching Prayer life
Questions about/doubting God
Issues with organized religion
Religion vs. spirituality
Feeling out of sync with the modern culture
8- Are the sessions confidential?
All our conversations will be held in strict confidence. Our time together is sacred. I will not reveal the content of what we say during our sessions unless I am required to do so by law or court order. On the other hand, you are free to share with anyone you choose about our conversations.
9- Where do we meet?
If you live in Chicago, we can meet in person in the Lincoln Park area. If that is not convenient, or you live out of state, we can have sessions over the phone or via SKYPE.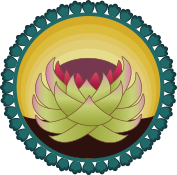 "One of our deepest human desires is to be known and understood"
– Dalai Lama