Fees and the Structure of Soul Food
If you feel you are called to do this work, the first step is to contact me via email [email protected] or call my cell phone at (843) 364-0552, where you can leave a private message.
We will then coordinate a time when we can speak on the phone for 10-15 minutes. I will ask you some basic questions about yourself, what you'd like to address in our sessions, and what you hope to receive from Spiritual Direction. You are welcome to ask me any questions you may have as well.
If we decide to work together, we will "meet" for at least three sessions about every two weeks for one hour. This gives us an opportunity to get to know one another a bit better and allows the process time to unfold. After three sessions, we will reassess and determine if you wish to continue. If so, typically we would schedule time together once a month or as needed. Of course, you are free to book individual sessions from the start, if you prefer. I have found, however, that committing to at least three sessions initially is more fruitful in establishing relationship.
If you live in Chicago, we can meet in person in the Lincoln Park area. If that is not convenient, or you live out of state, we can have sessions over the phone or via SKYPE.
Rates
3 One Hour Sessions – $200
After the initial three sessions, you can chose to continue with another three sessions for the same fee, or book sessions individually, as needed, for $75 per one hour session. After the initial three sessions, we would likely speak once per month.
If you feel you want and need this service but cannot afford it, call and ask me about a sliding scale option.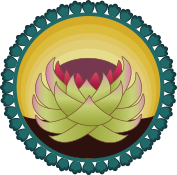 "There are one thousand ways to kneel and kiss the ground"
– Rumi