Sacred SoulFood: Spiritual Mentoring
Spiritual Mentoring, traditionally known as Spiritual Direction, is the process in which we ask ourselves whether we are moving toward or away from our soul's calling at this time. Spiritual Mentoring is the current evolution of Spiritual Direction, rooted deeply in the ancient church when people sought the counsel of early contemplative men and women. As we find ourselves in a world that often seems out of balance, and feels both superficial and disconnected, this type of counsel is enjoying a resurgence.
Spiritual Mentoring is for anyone of any faith background, as well as for people who aren't quite sure what they believe. It provides assistance for those who have unanswered questions of the spirit, who feel out of rhythm with their life, who have been deeply touched by life events, or who seek more meaning in everyday life.
Welcome to SOULFOOD, a place to pause for nourishment and deep support of your spirit on your journey inward.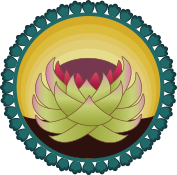 The artichoke is a wonderful metaphor for a human life. Sometimes we are prickly on the outside and have self-imposed layer upon layer atop our wounded hearts because of our fears, mistrust, arrogance, or misunderstandings. The tough leaves of the artichoke must be peeled back carefully, but even they hold some sweetness. We too must take our time as we disassemble walls of the fortress that surrounds our tender heart, and savor the journey back to our center.